Controller
This job is no longer accepting applications.
JOB PURPOSE
The Controller will be an integral part of the finance and accounting team and reports to the CFO. The Controller must have excellent communication, technology, analytical and management skills and demonstrate the ability to work with and across all functions of the company. The Controller must possess strong acumen towards business, accounting, and operational processes and procedures as well as accounting systems.
DUTIES AND RESPONSIBILITIES
Planning, directing and coordinating all accounting operational functions
Managing the accumulation and consolidation of all financial data and supporting workpapers necessary for an accurate accounting of consolidated business results
Coordinating and preparing internal and external financial statements in accordance with GAAP
Coordinating activities of external auditors
Providing management with information vital to the decision-making process
Managing the corporate budgeting process and performing financial planning and analyses
Assessing current accounting operations, formulating recommendations for improvement and implementation of new processes
Evaluating accounting and internal control systems and establishing a control environment that is compliant with Sarbanes-Oxley, COSO and SOC-1 / SOC-2 audits and reports
Evaluating the effectiveness of accounting software and supporting database, as needed
Assiting with regulatory reporting, including compliance with lending laws and federal, state, and local tax and other legal requirements
EDUCATION, EXPERIENCE, LICENSING AND OTHER REQUIREMENTS
Bachelor's degree in accounting or finance, MBA preferred
CPA license required
General Ledger systems experience
Minimum 5-10 years' experience in accounting/finance. Prior public accounting experience a plus
Experience in the financial services industry preferred
Experience in working with multiple legal entities under different legal umbrellas
Experience with financial reporting requirements
When applying, please send your resume and cover letter.
Apply
Your application has been successfully submitted.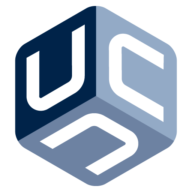 Securing Your Future. Bitcoin Native Financial Services.