Staff Accountant
This job is no longer accepting applications.
JOB PURPOSE
The Staff Accountant will be an integral part of the finance and accounting team and reports to the CFO and Controller. The Staff Accountant's responsibilities include maintaining financial records and reports, performing account reconciliations, assisting with close processes, conducting internal audits, managing the accounts payable and disbursement cycle, treasury cycle, and accounts receivable and customer collections cycle. The Staff Accountant will also be assisting the Controller and/or CFO as needed and respond to information requests by management and other operations and functions within the company. The Staff Accountant must have excellent communication, time-management, and analytical skills, be a self-starter and eager to learn and grow professionally to take on additional tasks, exhibit diligence in their work product, and demonstrate the ability to work with and across all functions of the company.
DUTIES AND RESPONSIBILITIES
Maintaining financial reports, records, and general ledger accounts.
Preparing journal entries, analyses, and account reconciliations and assisting with monthly close processes.
Contributing to the development and review of annual operating budgets and performance projections.
Maintaining documentation for accounts payable, accounts receivable, purchasing, Loan, OTC, and Fintech Offerings, and treasury.
Performing monthly balance sheet reconciliations.
Meeting processing and reporting deadlines.
Ensuring compliance with GAAP.
Assisting the Controller and CFO as needed.
EDUCATION, EXPERIENCE, LICENSING AND OTHER REQUIREMENTS
Bachelor's degree in accounting or finance required.
2+ years of accounting experience.
Excellent communication skills, both written and verbal.
Working knowledge of GAAP.
Strong numeracy and analytical skills.
Good problem-solving and time management skills.
Highly organized, diligent, and detail-oriented.
Proficient with Quickbooks, Bill.com, QB import tools, Excel / Google Sheets
When applying, please send your resume and cover letter.
Apply
Your application has been successfully submitted.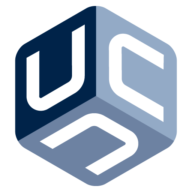 Securing Your Future. Bitcoin Native Financial Services.