Director, Client Services
This job is no longer accepting applications.
JOB PURPOSE
The Director of Client Services is an integral part of our team and works collaboratively between the business, operations, and engineering teams. You will report directly to the client services director, and will be responsible for implementing, building and maintaining the support team. In this role, you will help build and scale the support team to meet the growing needs of our clients through phone, email, and live chat support channels. You will be expected to find pathways to resolve all client issues, while providing feedback and working collaboratively with other teams to improve processes and provide client feedback. You will use CRM systems to collect and analyze client feedback while finding new ways to support and delight our clients. You will lead our support team and help scale and grow our organization by facilitating a smooth client experience.
RESPONSIBILITIES
Be responsible for diagnosing and resolving client requests internally and externally via email, phone, and chat support
Spearhead optimizing, automating, improving processes and procedures within the support organization
Become an expert on our platform and ensure support information is up to date and well documented.
Work collaboratively with other teams on client feedback and improving our product.
Investigate and troubleshoot client issues in regards to bitcoin deposits, pending transactions, and other various bitcoin specific issues related to client accounts.
Have full surety over the support team, owning KPIs, and directly managing and coaching multiple support team members
Train new team members on internal and external processes and ensure a smooth onboarding process
Manage our CRM system, implement changes, and utilize its internal data for reporting purposes.
REQUIREMENTS
Strong written and verbal English communication skills
Strong desire to work at a bitcoin-focused company
Excellent client service skills
Understanding of bitcoin terminology and comfort working with clients on moving their bitcoin to or from the platform
3+ years of previous experience in financial services, cryptocurrencies, or customer support for a tech startup
1+ year of direct management experience in support operations role
Experience with CRM systems such as Hubspot or Zendesk
Security and privacy focused
Able to make quick decisions autonomously and can work independently
Required to work some weekends
NICE TO HAVES
Excellent abilities in organization, coordination and project management
Experience working across cross-functional teams and time zones
Technical background is a plus
Experience with working at a bitcoin firm
An understanding of bitcoin wallets and multisig
When applying, please send your resume and cover letter.
Apply
Your application has been successfully submitted.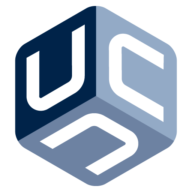 Securing Your Future. Bitcoin Native Financial Services.