Concierge Technical Director
This job is no longer accepting applications.
JOB PURPOSE
Unchained Capital is looking for a Technical Director for our Concierge team to help onboard vault clients on to our custody platform. This person will be responsible for leading concierge onboarding sessions, which guide clients through configuring hardware wallets and private keys (many for the first time), educating about multisig and collaborative custody with Unchained Capital and ultimately building multisignature vaults.
We also expect the Technical Director on our Concierge team to help support existing clients, whether it is troubleshooting hardware wallet, software wallet, operating system, and browser compatibility issues, performing external recoveries with clients using Caravan, our open source multisignature tool, and assisting with advanced bitcoin and seed workflows. The right person for this role loves bitcoin and is highly technical but can also relate to, and enjoys helping, less technical and often beginner users.
RESPONSIBILITIES
Lead Concierge onboarding sessions with clients
Assist with concierge technical support – Device troubleshooting, external recoveries, advanced bitcoin workflows such as walking clients through sweeping private keys and recovering seeds, upgrading and downgrading device firmware
Stay up-to-date with hardware wallet firmware recommendations
Stay up-to-date with bitcoin software wallets – mobile and desktop, and be able to speak to trade-offs
REQUIREMENTS
A deep understanding of the economic implications of bitcoin
At least 3 years of using hardware wallets to manage bitcoin private keys
Enjoys troubleshooting with clients and comfortable tinkering with bitcoin products
Can explain what an Xpub is for someone who has never used private keys
Runs a full bitcoin node and stays up-to-date with technical features of bitcoin
Ideally an Unchained Capital client that understands why collaborative custody with Unchained Capital will be the standard in bitcoin custody moving forward
When applying, please send your resume and cover letter.
Apply
Your application has been successfully submitted.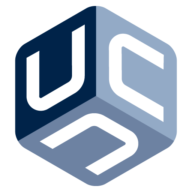 Securing Your Future. Bitcoin Native Financial Services.