Executive Assistant
This job is no longer accepting applications.
JOB PURPOSE
Unchained Capital is looking for an Executive Assistant to help us manage a quickly growing team, providing exec level and general support. As an Executive Assistant you will partner with key stakeholders across the team to keep them organized and on top of their rapidly evolving calendars, communicate with clients on the team's behalf as it relates to managing questions and meetings, and tackle new requests as they arise.
We're looking for an extremely organized and detail-oriented individual with the ability to work independently and problem solve. Responsiveness and written and verbal communication skills are essential. We are making greater investments to grow our brand and see this role as playing a critical part in ensuring consistency and professionalism on behalf of our Execs. You will act as a gatekeeper and have the utmost integrity in your relationships across the company and maintain complete confidentiality when handling sensitive information.
RESPONSIBILITIES
Work closely with the CEO and key executives to organize their time
Manage miscellaneous tasks, requests, and events as they arise
Manage calendars with clients, partners and teammates across time zones globally
Schedule calls, virtual meetings and manage inbound requests
Book travel (Flight, Hotel and Ground Transportation) and manage itineraries with an understanding of teams schedule and preferences
Develop an understanding and familiarity of clients, partners and miscellaneous business relationships so as to manage requests accordingly
Partner with other upper management, board members, partners, vendors, candidates and other relevant individuals on key initiatives while helping to ensure key executives are following through on important tasks
Draft internal and external correspondences
REQUIREMENTS
Passion in bitcoin and eagerness to learn more about the industry
At least 4 years experience in an EA or similar role, ideally in the financial services industry
Strong organizational skills that reflect an ability to perform and prioritize multiple tasks seamlessly with excellent attention to detail
Excellent interpersonal skills and the ability to build relationships easily and with authenticity
Ability to also be extremely effective independently
Proven ability to handle confidential information with discretion
Familiarity with G Suite, Docusign, strong familiarity with Excel/Sheets
Extensive experience with scheduling, planning and travel logistics
Excellent written and verbal communication skills; strong time management abilities
When applying, please send your resume and cover letter.
Apply
Your application has been successfully submitted.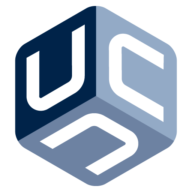 Securing Your Future. Bitcoin Native Financial Services.